NEWS > EXHIBTIONS AND PAST EVENTS
> The face of coal mining as seen by Paris Match
From june 1st to september 29th 2019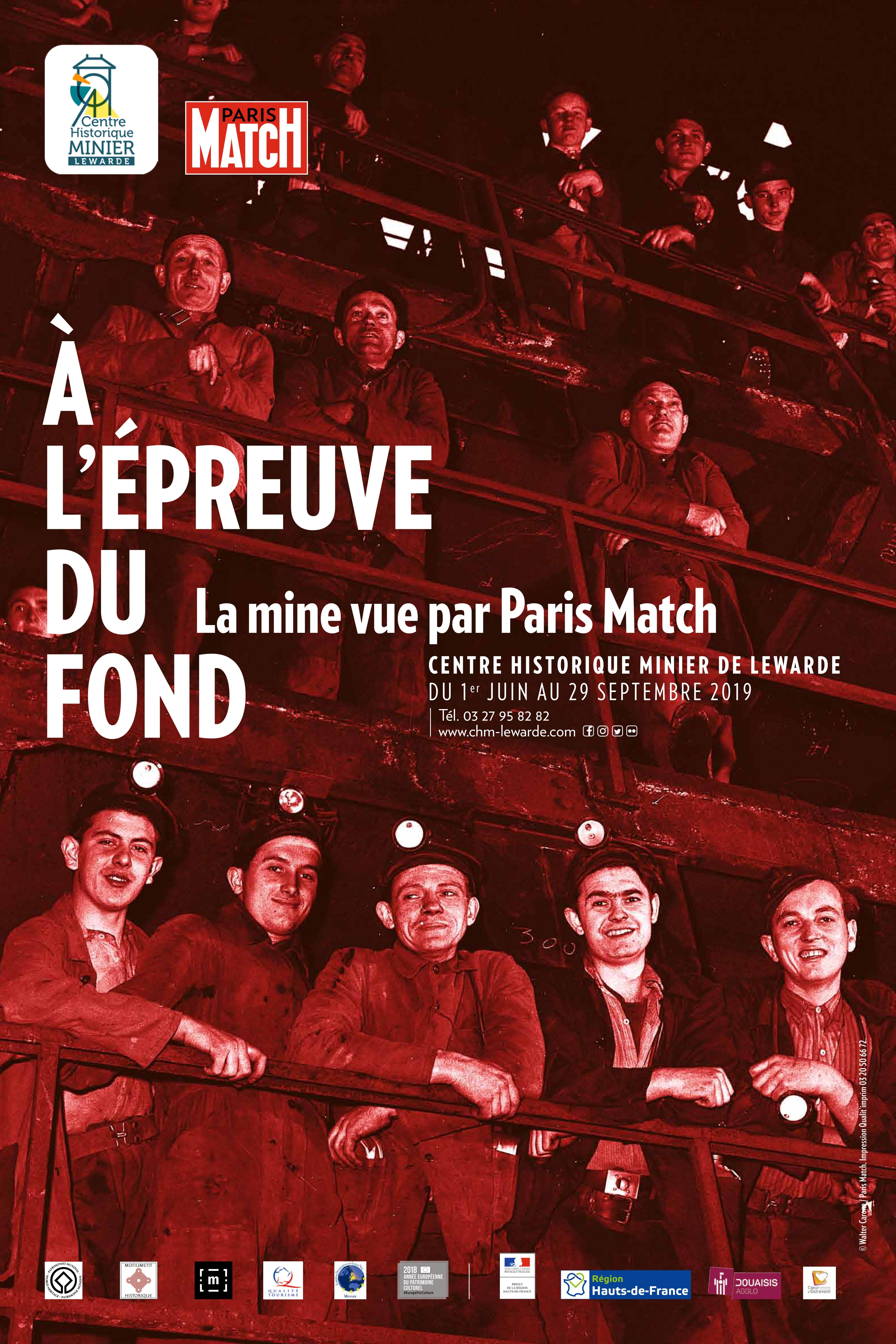 The world of mining has always intrigued those on the outside. Starting in the early days, the press showed keen interest, a prime example being the media blitz following the Courrières catastrophe in 1906. Mines have fascinated readers and inspired the journalists sent to cover events in mining. Accidents, strikes, celebrity visits, in-depth reports: nothing escapes the photographer's lens.
Founded in 1949, the national and international news magazine Paris Match puts great emphasis on photography in each issue. Three generations of photographers have harnessed their insatiable curiosity to cover events. Their amazing pictures set the benchmark for Match's 1978 slogan "Le poids des mots, le choc des photos" (the weight of the written word, the shock of photography). However they are no mere snapshots, since their sense of aesthetics can well capture the public's imagination.
Paris Match and the Lewarde Mining History Centre have drawn on the magazine's photographic archive for this exhibition featuring important events in the history of mining in Europe. 25 images by six photographers show us their take on the world of mining.