THE MINING HISTORY CENTRE
> FROM DELLOYE COLLIERY TO THE MINING HISTORY CENTRE
On 21 December 1990, the Nord-Pas de Calais coalfield nationalised mining company closed the last coal mining shaft, bringing the curtain down on three hundred years of history which had begun at Anzin in 1720.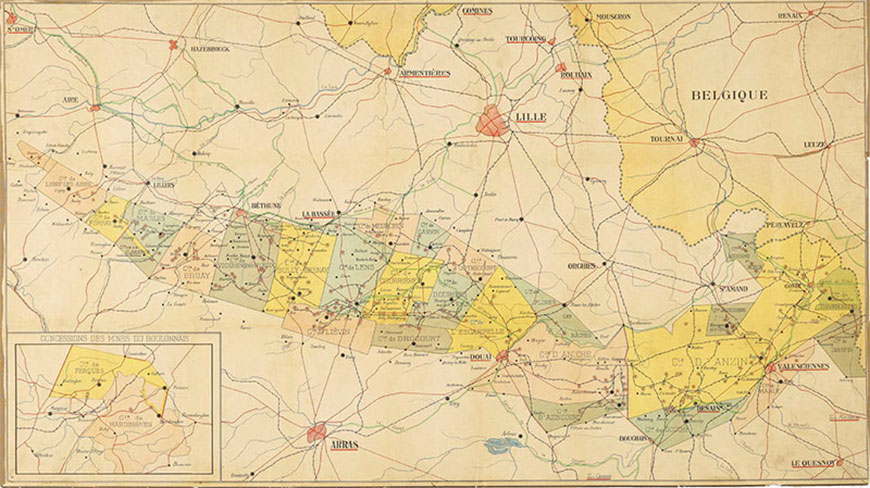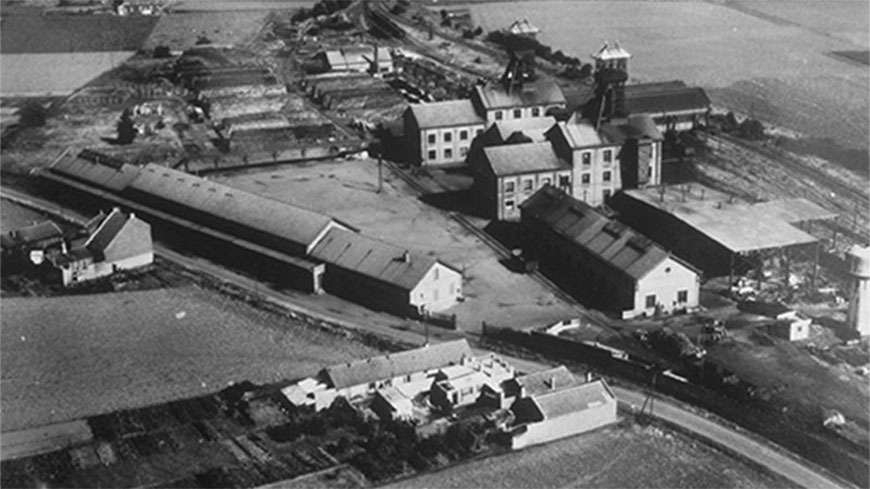 The coalfield stretches from Valenciennes to Bruay, taking in the areas around Douai (Nord), Lens and Béthune (Pas-de-Calais), a swathe 120km long but just 12km wide at its widest point, covering 1/12th of the Nord-Pas-de-Calais's total surface area. In total, two billion tons of coal were extracted from this coalfield. When the activity was at its peak between the 1930s and 1960s, an average of 200,000 people were employed to extract around 30 million tons each year.
Delloye colliery belonged to the Aniche Mining Company until it was nationalised, as was the coalfield as a whole, in 1946. Work at the colliery began in 1931. During the first year, 18,634 tons of coal were extracted. Production peaked in 1963, at more than 440,000 tons. The seams were narrow, rarely more than a metre wide. This made mining them unprofitable, and the activity was discontinued in 1971.
At that point, the managers of the HBNPC, the Nord-Pas de Calais coalfield nationalised mining company, and Alexis Destruys its Company Secretary in particular, wished to create a mining history centre to commemorate three centuries of mining in the area. The project was validated in 1973, and Delloye colliery, which was being dismantled at the time, was chosen as the site. It was selected because it was representative of the interwar period and thanks to its location at the centre of the coalfield, close to the motorway network.
As the various collieries in the coalfield closed, equipment and documents from them flooded into the Delloye colliery.
In 1982 the Mining History Centre Association was created, with the involvement of the French government (Ministry of Culture), the Nord-Pas de Calais Regional Council, the Nord Departmental Council and the Nord-Pas de Calais coalfield nationalised mining company. The centre opened to the public in May 1984.